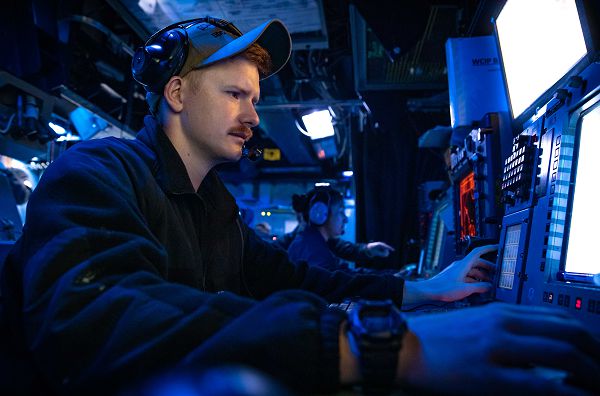 Arabian Gulf. (July 5, 2023):The Iranian Navy tried a little bullying this week, only to flee at the sight of the USS McFaul, a guided missile destroyer patrolling international waters near the Strait of Hormuz. The Strait is a narrow waterway between the Persian Gulf and Oman through which flows a third of the world's liquefied natural gas and almost 25% of total global oil consumption. It is one of the most important commercial choke points in the world.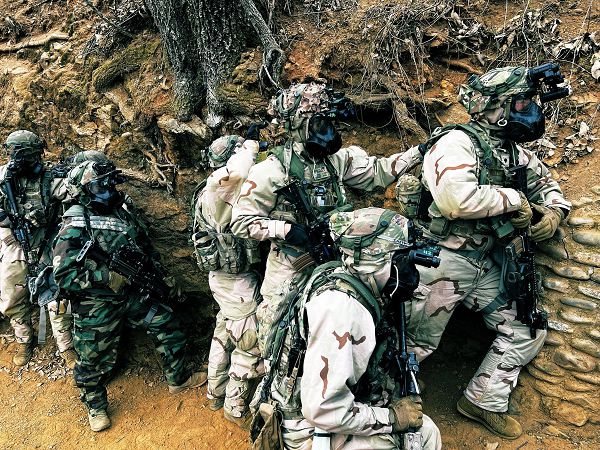 Camp Hovey, South Korea. (July 7, 2023): The masks, protective gear, and heavy chemical boots are how the U.S. Army dresses for success in a chemical, biological, or nuclear environment. For the past nine months, soldiers from the 181st CBRN Company, nicknamed the "Double Dragons", trained alongside their South Korean counterparts, the 23rd CBRN Battalion, 2nd Infantry Division, in a series of realistic exercises.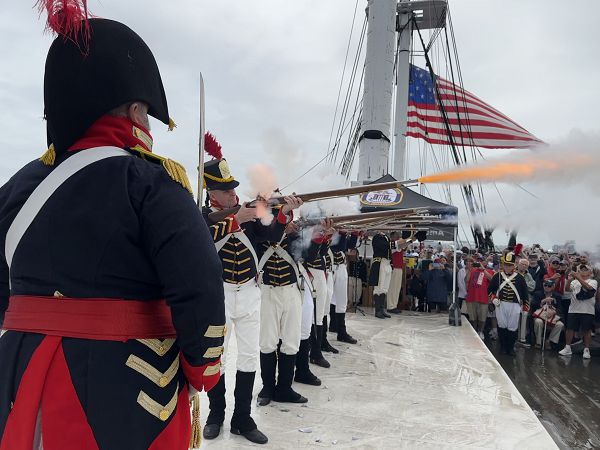 Boston, Massachusetts. (July 4, 2023): In this photo by MC1 Raymond Minam, volunteers with the 1812 Marine Guard fire a saluting volley aboard USS Constitution during 4th of July celebrations in Boston Harbor.